Dato' Mohd Zaihan Mohd Zain
(DIMP, DMSM, SDK)
Chairman
Independent Non-Executive Director
Dato' Mohd Zaihan bin Mohd Zain was appointed as Chairman of the Company on 5 July 2019. He has vast experience in infrastructure, building contruction, property development, oil & gas, power, water and aviation. He started his career as a technical assistant in MARA in 1980 before he was promoted as project manager in MARA group of companies. He was with Island and Penisular Berhad (I&P) for 10 years and had successfully delivered numerous projects. He was appointed as the Chief Operating Officer of Perumahan Kinrara Berhad on 1 March 2000. He was then appointed as Managing Director of Syarikat Perumahan Negara Berhad on 1 June 2000. Formerly the Senior Vice President of Ranhill Berhad, he is currently the Chairman of Destini Prima Sdn Bhd where he chairs monthly meetings with top management on new business and progress of current operations.
Dato′ Ng Aun Hooi
Managing Director
Diploma in Building Technology, Tunku Abdul Rahman College
Master of Business Administration (MBA) from Southern California University for Professional Studies (SCUPS)
Dato' Ng was appointed as an Independent Non-Executive Director of Vizione on 7 March 2014. He was re-designated as Executive Director on 8 May 2015 and re-designated as Managing Director on 29 May 2015. Dato' Ng has more than 30 years of experience in Infrastructure, Building Construction and Property Development.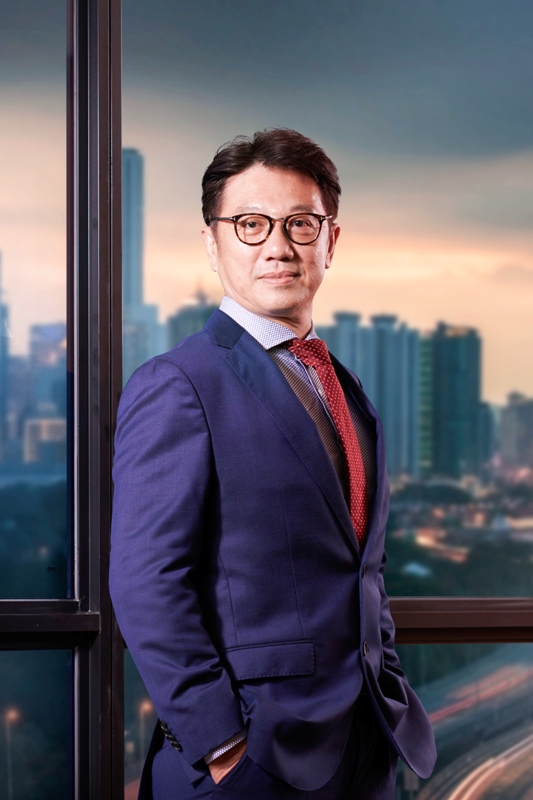 Mr. Bee Jian Ming
Executive Director
Quantity Surveying, Tunku Abdul Rahman Collage
Mr. Bee Jian Ming was appointed an Executive Director on 26 December 2017. Mr. Bee has extensive experience in the property and construction industry. He has accomplished projects in design and building developments, government turnkey, industrial, residential and commercial development in Malaysia. Additionally, Mr. Bee has participatied in development of housing projects with the National Housing Authority (NHA) of Thailand.
Chan Chee Wing
Executive Director
Member of the Malaysian Institute of Certified Public Accountants (MICPA)
Mr. Chan was appointed as Executive Director on 26 December 2017. He started his career with KPMG. Mr. Chan has over 30 years of local and international financial and management experience. He was formally a director of SEAL Berhad, Wing Teik Holdings Berhad, General Manager of MBF Hotels Group, Special Advisor to KLIH Holdings Berhad, General Manager in the Corporate Finance division of MBF Holdings Berhad and as the director of Garnet Ventures Limited. He is currently the managing partner of Matheus Allen Groswell.
Dato′ Ir Mohamad Shokri bin Abdullah
Senior Independent Non-Executive Director
Member of Institute of Engineers Malaysia, Board of Engineers
Member of The Road Engineering Association of Malaysia
Member of Malaysia Water Association
Professional Enginer (PE) and International Professional Engineer (Int. PE)
Dato' Ir Mohamad Shokri was appointed as Independent Non-Executive Director on 7 March 2014 and was redesignated as Senior Independant Non-Executive Director on 30 March 2017. Dato' Ir. Mohamad Shokri is currently the Executive Chairman of Jurutera Konsuit Maju Sdn Bhd. He started his engineering career as a Road Engineer at Jabatan Kerja Raya Kelantan in July 1978. He then served in various positions including District Engineer of Kuala Krai/Gua Musang, Timbalan Pengarah Jabatan Kerja Raya Perlis and Senior Project Engineer of Johor Water Supply. He opted for an early retirement in September 1996 after serving as Pengarah JKR Perlis from 1988.
Mr. Ng Fun Kim
Independent Non-Executive Director
The Association of Chartered Certified Accountants (ACCA), United Kingdom.
Member of The Malaysian Institute of Accountants (MIA)
Mr. Ng was appointed to the Board of Vizione on 26 December 2017. Mr. Ng started his career in the IT industry as a database programmer in a PLC in Birmingham, United Kingdom. He gained his audit experience from working in audit firms within Malaysia and Singapore. His was also a Financial Controller in Bangkok and CFO for a group of companies which required him to travel to many Asian countries. Mr. Ng currently owns an Advisory and Consultancy firm. He has done investigations and forensic investigations in Criminal Breach of Trust ("CBT") cases, working closely with Deputy Public Prosecutors ("DPPs") and to attend courts as subject matter expert. He has designed and implemented various internal audits controls for multi-national companies ("MNC") and medium sized companies.
YM Syed Haizam Hishamuddin Putra Jamalullail
Non-Independent Non-Executive Director
BA (Hons.) and MA (Hons.) in Human Sciences, University of Oxford
Graduated Diploma in Law (GDL), BPP Professional Education
YM Syed Haizam was appointed as Non-Independant Non-Executive Director on 1 August 2018. YM Syed Haizam Jamalullail is currently a Principal of Tuas Capital Partners, a private equity investment group and an Investment Director of KFM Advisory Sdn. Bhd. (formerly KAF Fund Management Sdn. Bhd.). He is also a Director of a few private companies including Segi Value Holdings Sdn. Bhd., the operator of a wholesale hypermarket chain under the brand name, "Segi Fresh," and Srivijaya Sdn. Bhd., the Master Franchise holder of Cold Stone Creamery outlets in Malaysia. Apart from that, Syed Haizam is currently on the Board of Trustees for Yayasan Raja Muda Selangor and the Selangor Youth Community (SAY). YM Syed Haizam previously spent 3 years in London working for F&C Investments as a Governance and Sustainable Investment Analyst covering the ASEAN Region. He was also attached for a year in Naqiz & Partners, a corporate and commercial legal firm in Kuala Lumpur.